It is hard to believe that 10 years has passed since Rachel sat at her kitchen table with the idea that small, local businesses deserved the same access to high end PR and marketing support as their corporate counterparts.
Since then BrightWord has flown the flag for many small businesses both in Sussex and beyond, telling their stories and helping them to become the very best they can be. From launching one of the top wedding venues in the area and running the reopening campaign of a historic theatre, to bringing James Bond's original tailor back to the forefront. Keep reading for just some of BrightWord's best moments from the past ten years…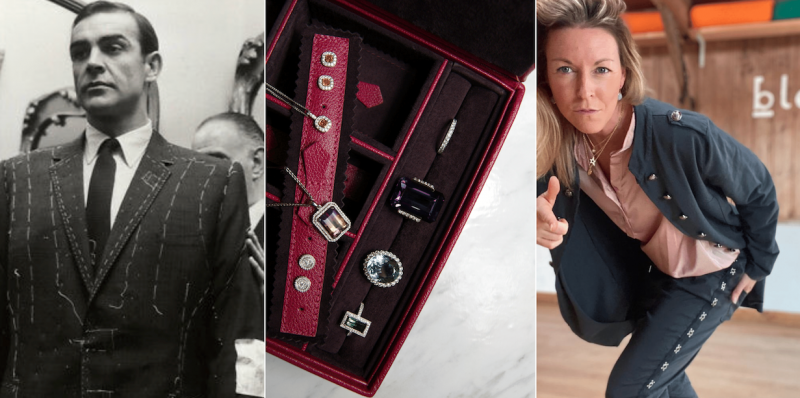 1. BOND, JAMES BOND
One of our first clients and still one of our favourite projects to work on! Back in 2012 we ran the national PR campaign for re-launching Anthony Sinclair, the Saville Row tailoring firm best known for creating Sean Connery's suits throughout his role as James Bond.
2. A PERFECT PARTNERSHIP
We strongly believe in the power of partnerships and have seen how bringing the right brands together can have phenomenal results. An example of this was with our client W&W Jewellery and Pickett London – two brands recognised for their British craftsmanship, design and quality.
3. VIRTUAL CHARITY FASHION SHOW
From powerful partnerships to creative campaigns and a virtual fashion show, in a few short months we made a measurable difference to the social engagement, website traffic and overall brand awareness of Rosie Rose, an independent clothing and homeware store.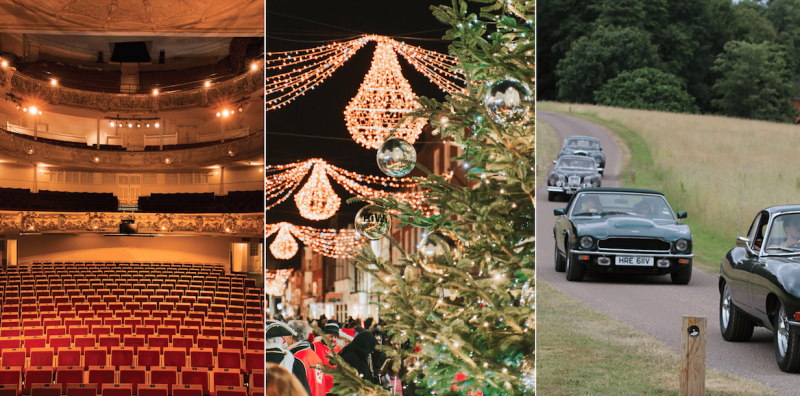 4. RAISING THE CURTAIN ON NEW THEATRE ROYAL
Following a £4.5 million restoration project, we were tasked with securing as much media coverage as possible to announce the re-opening of the historic New Theatre Royal in Portsmouth.
5. CHAMPIONING CHICHESTER
We are beyond proud to have supported Chichester BID for the last 3 years, especially through the challenges of the pandemic. We are so passionate about this city – where we live and work – so playing a part in supporting the local businesses and economy is very important to us. We now look forward to working with the team as they go into a new 5-year term.
6. THE 2021 HOPE CLASSIC RALLY
We thrive on working under pressure, and when we were tasked with boosting brand awareness and registrations for the 2021 Hope Classic Rally just 6 weeks before the charity event took place – we rose to the challenge!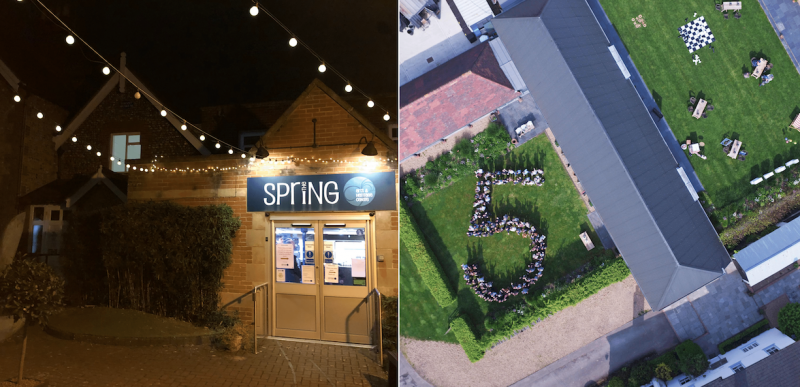 7. SPRINGING INTO THE SPOTLIGHT
The pandemic hit The Spring Arts & Heritage Centre in Havant hard, but alongside their incredible and innovative team we worked to ensure their many community support programmes received the coverage they deserved.
8. MARKING EVERY MILESTONE
From the venue's grand opening in 2012 to marking 5 years of beautiful weddings in 2017 with a PR-worthy photo opportunity and party, we are proud to have been working alongside the fabulous team at Southend Barns for every moment of their journey so far. We now look forward to their own 10 year celebrations next year!
SMALL BUT MIGHTY!
As for many small businesses, BrightWord's 10th year has been one of the most challenging yet. We are strong believers that true success comes from hard work, passion, creativity and support (not something our industry is always known for). Led by Rachel, this people-centric approach is at the heart of everything we do at BrightWord and we believe that it is why we are lucky to have a roster of loyal clients which has remained much the same, even through a pandemic.
In honour of our 10 year anniversary some of our clients told us exactly what it is they love about working with us. Click here to read more.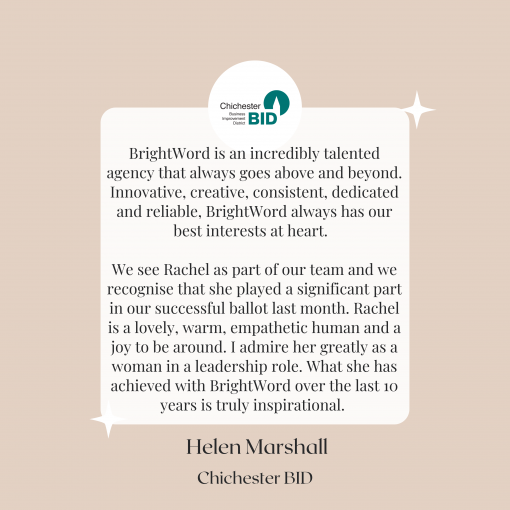 THANK YOU AND MERRY CHRISTMAS!
To all our clients, suppliers and friends – thank you so much for your support over the last 10 years. Wishing you a very happy and healthy Christmas. We can't wait to work with you all in 2022!